I will start off by pointing you in the direction of

because it was his textile work that inspired me to make this guy.
I did a journal feature on the guy and his awesome work a bit ago and it can be found here: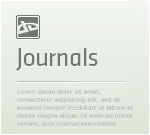 Featured ArtistOkay, so I don't do 'features' - not because I don't like to, but it just never occurs to me to do something like that.

But there's this guy whose stuff I came across that's just so fucking awesome holycrap cool and it's TOTALLY not at all what a person would expect me to feature, I guess, but whatever!

He's a textiles artist - he makes clothes. Really effing cool clothes.

Just... just so cool.

:iconMarcusstratus: That's him. Go there. Look at his gallery. It's awesome.

I want to model a character wearing the clothes he makes.

In fact, I'm pretty
So - Woo! I am beginning to feel like I'm a bit more capable with zbrush. Like, I actually have some vague idea of what I'm doing. There is still a small mountain of things that I have NO IDEA how to do in the program, but the mountain is growing smaller -- even if it's doing so very very slowly.
This is, of course, just the zbrush mesh. I still intend to use this to generate a lower poly version, generate normals, texture the thing, and make hair. I'm also considering making a hat... not sure yet.